Written by @nicobatkoski
Pictures by @colekincart
Music is often best when shared with those you love. Whether it's yelling out the lyrics  to the latest pop hit together, or basking in the pure emotion of a somber ballad, there is an intrinsic sense of unity found in music. No band captures that essence more than British ensemble Black Country, New Road. I had the pleasure to see them perform last Wednesday at Thalia Hall.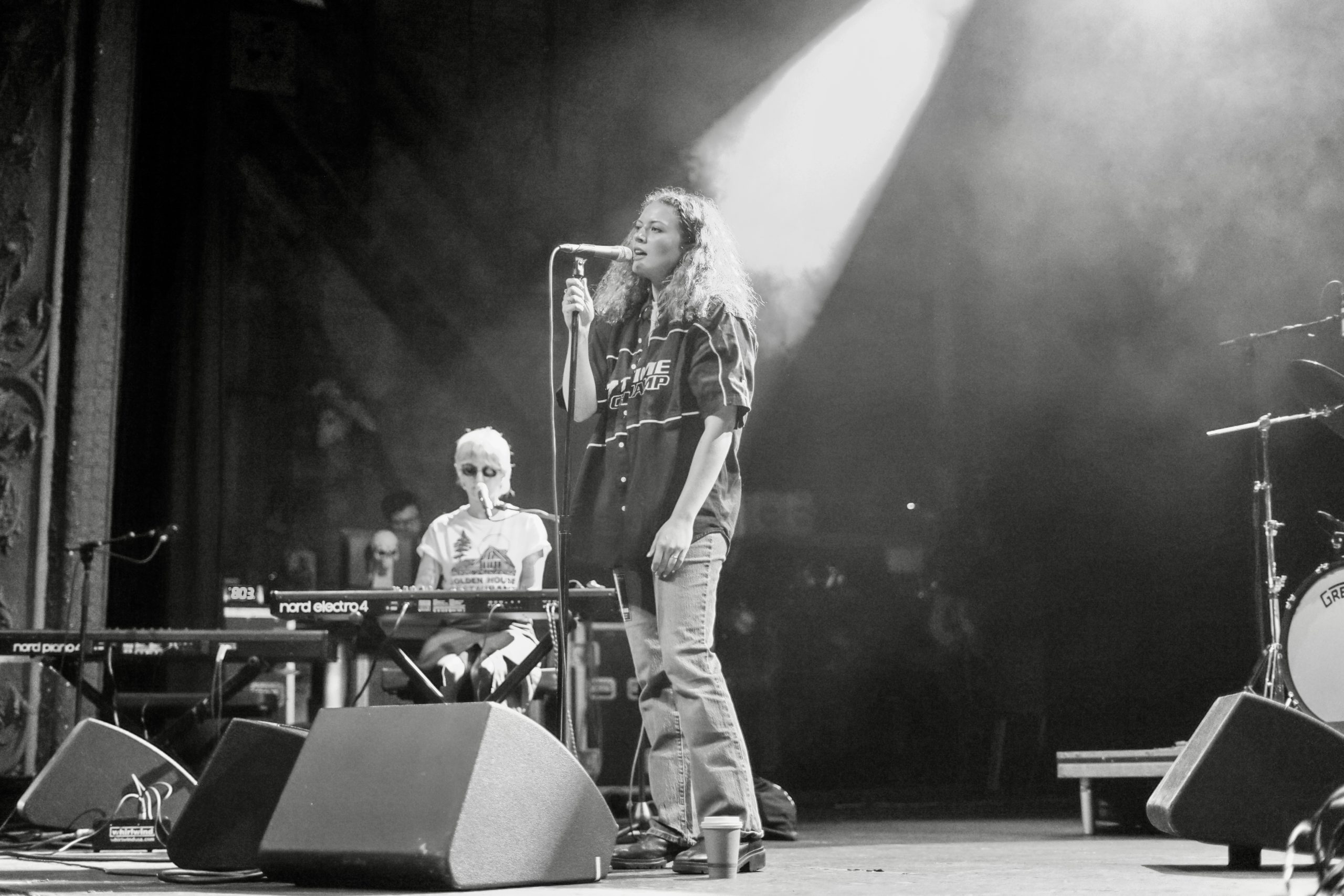 Opening was New York based singer-songwriter Daneshevskaya, also known as  Anna Beckerman. While I was admittedly not familiar with her before the show, I was incredibly impressed. Beckerman's vocals have this dream-like, lullaby inspired nature. It's almost as if I was getting lost in her voice. Recently released "Big Bird" and "Somewhere In the Middle"  especially left an impression. Keep an eye out for Daneshevskaya as her artistry and name grows.
After a stunning opening act, the crowd was ripe with anticipation. Black Country, New Road's path has not been easy nor ordinary. Consisting of Tyler Cryde (vocals, bass), Lewis Evans (vocals, saxophone, flute), May Kershaw (vocals, keys), Luke Mark (guitar, backing vocals), Charlie Wayne (drums, backing vocals), and Georgia Ellery (violin, backing vocals), the sextet first saw traction in 2019 with singles "Athens, France" and "Sunglasses." In 2020, their debut album "For the First Time" laid the groundwork for their patchwork, post-punk sound and even received a nomination for the coveted Mercury Prize for album of the year. With expectations high, the post-Brexit stand outs scored in  2021 with sophomore outing "Ants from Up There", which went on to receive critical acclaim and accumulated quite an avid fanbase. Right before the record's release, then-frontman and songwriter Isaac Wood announced his departure from the group.
The second best Slint tribute act then aimed to start with a fresh slate, and went on to support fellow English band black midi in an American tour. However, this tour featured all new material. These songs went on to be featured in their live album "Live from Bush Hall" released in 2023.
I could recite to you the history of this band and the scene they come from. But Black Country, New Road has always been about one idea; making music with your friends. And as Styx's "Come Sail Away" started as their walk on song, every spectator was immediately enthralled into the band's world.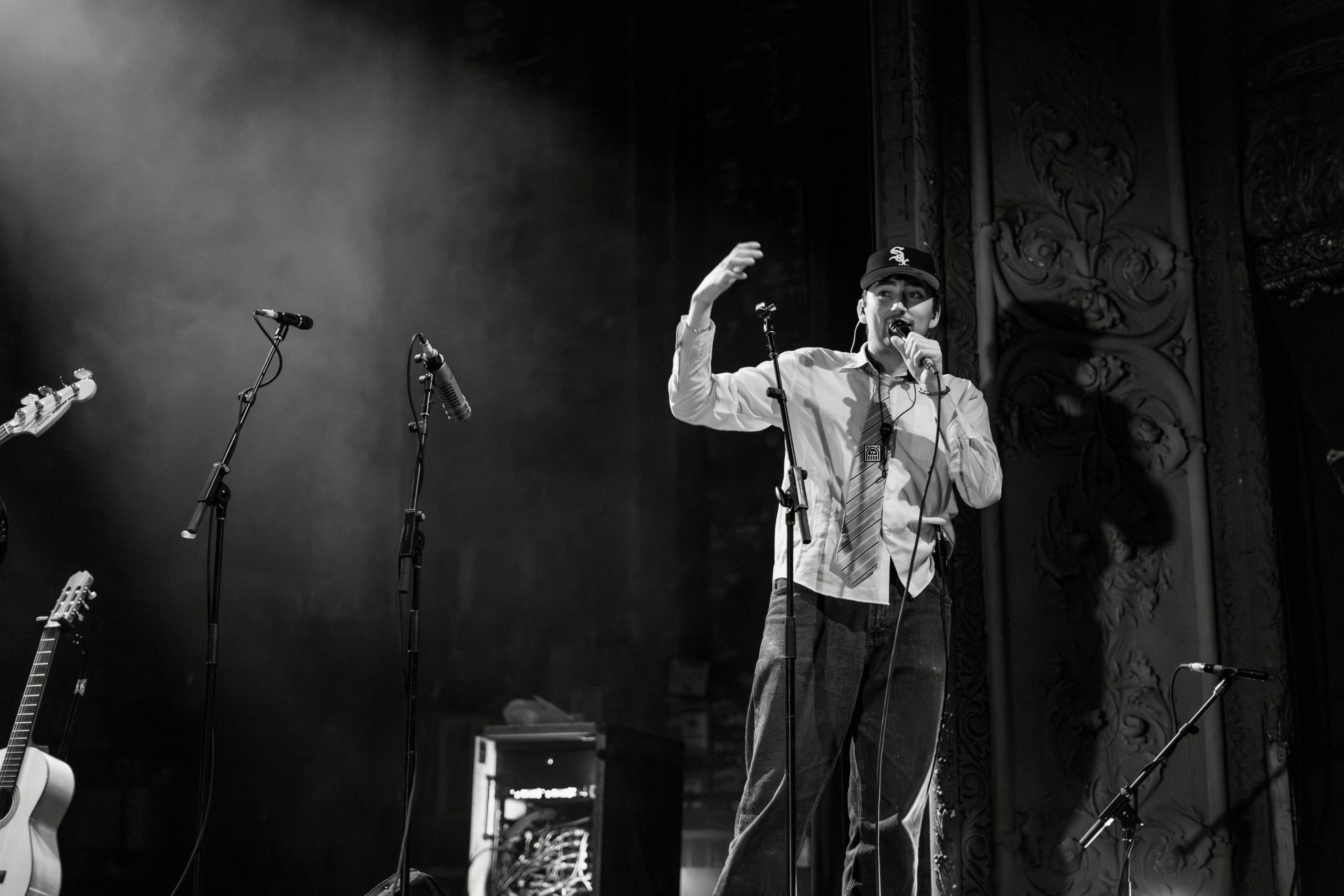 First was their opener and unofficial theme, "Up Song." As soon as Evans started his melodic saxophone intro, everyone knew what was coming, but it didn't matter, everyone was hooked. Soon everyone was yelling out " Look at what we did together / BC,NR friends forever." Immediately, the tone was set.
Following was Kershaw's three-part tale, "The Boy", which highlighted her storytelling and accordion playing. Then the energy continued with Evans' longing with "Across the Pond Friend" which really had the crowd singing and dancing along. Cryde also stunned on the striking "I Won't Always Love You" and "Laughing Song."
The absolute highlight of the show was Kershaw's powerful ballad, "Turbines/Pigs." The crowd was positively entranced in the keys of Kershaw and violin of Ellery's substitute, Nina Lim. Every repetition of the words "I'm only a pig" reverberated in the hearts of the audience. And a personal highlight of this particular performance was Wayne on the drums. Every clash of the symbols felt like a jolt of lightning, and every bang of of the bass drum felt like thunder, leading into a storm of a breakdown, and eventually capitalizing with his drum kit collapsing. The crowd lept into rapturous cheering in both awe and appreciation of the talent of not only Wayne, but the rest of the troop.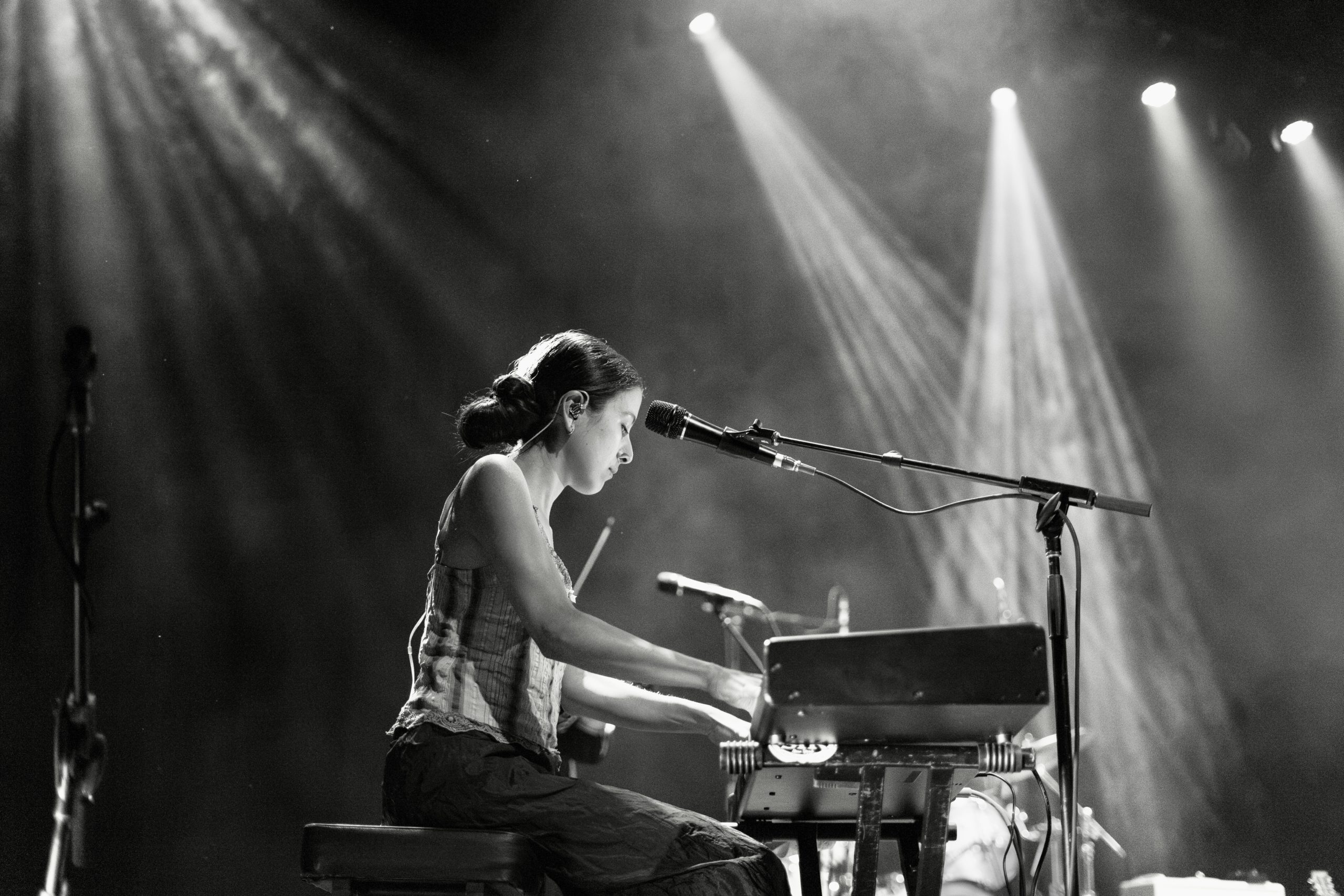 This is what makes Black Country, New Road special. Going from catchy, pop culture filled lyrics like "She has Billie Eilish style" to a song that feels so intimate, almost as if the band is deciding to share it with you personally. From a mini mosh pit in the opener to standing in awe, the whole performance truly felt like just a long night out with your best friends. Laughing together, crying together. By this point, the band didn't need to convince you anymore of their talent and what they bring to the table.
To close the show, was Cryde's "Dancers" and a reprise of the opener. This felt like a victory lap, especially after the previous song. And just like that, the night has come to an end. The group promised to return to Chicago, next time bringing more new songs.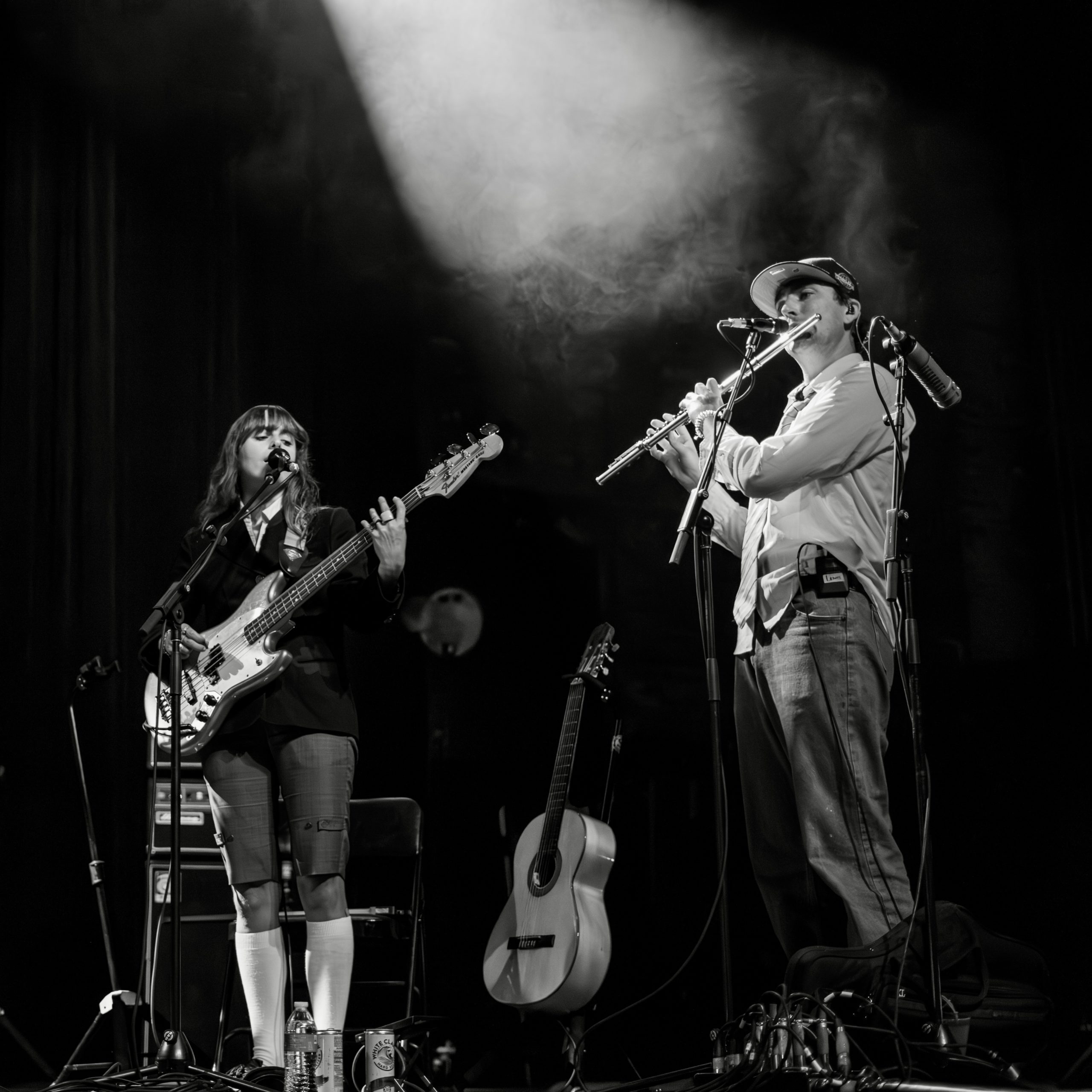 What will the next stage of Black Country, New Road look like? While many were worried that their charm was going to leave along with their former frontman, this performance was not just reassurance, it was a statement of intent. They're going to keep making music, tweak their sound, and experiment with different mediums. And just like old friends, they'll be back to laugh, cry,  and make more memories with us.
Check out "Live from Bush Hall" and their past work on streaming services, and check out their website linked below for merch and tour info.