WIIT is a college radio station located at the Illinois Institute of Technology. Here at WIIT we offer a variety of programs. Each show is hosted by a volunteer DJ. Each show also carries it's own theme and genre of music. DJ's are encouraged to express themselves creatively on air, and through their music. This creativity is what differentiates WIIT from a commercial Radio Station. While carefully balancing professional attitudes with ingenuity, our DJ's offer a fresh sound, that doesn't come off as forced or commercialized. Because our listeners know that we play our shows from the heart and not from the pocket, we have a very dedicated listenership. Also, since we are not a commercial radio station, our music selection is not governed by trying to keep a specific demographic. This allows us to represent musical selections from across the board. By allowing ourselves to play a variety of music, we actually increase our market share by offering material that is not on the top 40 rotation. Instead of catering to one particular genre of music, and having one particular group of listeners, we have something for everyone. From Classical to modern, and everything in between, WIIT offers variety.
The Studio
The WIIT studio and DJ lounge is located in The McCormick Tribune Campus Center. We boast a state-of-the-art facility and are always looking for new DJs. For a list of our equipment, please see below. You can always drop by the studio to check it out as well!
EQUIPMENT LIST
Harris NetWave 16-channel Broadcast Console
Program Delay (10-second delay for broadcast)
Tascam CD-500B CD Player (2)
Tascam SS-CDR200 Recorder (Accepts USB, CDs, SD cards, and CF Cards)
Analog Inputs: RCA, 1/8th inch, 1/4th inch, and XLR
Inputs (AES/SPDIF): USB, XLR, RCA
Executive Board
We are recruiting! You can find the open positions below.
STATION MANAGER

Andrew Cordell
Hey there! My name is Andy and I love volunteering at WIIT as the Station Manger. I have been a part of the station community since 2019 and participated both as a DJ and an exec board member. When I'm not at the station or studying CS you can often find me hitting Chicago's streets on my bike, rock climbing, playing videogames, going to concerts, or watching movies with my friends. Fav album, game, and movie: Brotherhood by New Order, Hollow Knight, Bladerunner (director's cut)
Major: CS, Minor in Philosophy
Contact: wiit@iit.edu
ASSISTANT STATION MANAGER

Sam Golden
Email: wiit@iit.edu
BUSINESS DIRECTOR / ASSISTANT MUSIC DIRECTOR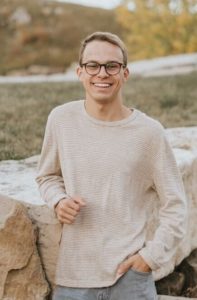 Cole Kincart
Hey everyone! My name is Cole Kincart and I am from Rapid City, South Dakota. As Business Director, I ensure that the station is getting proper funding each semester. I work with the finance board and the station's executive board to make sure we have everything we need. Also, as an assistant Music Director, you can catch me finding new music, adding songs to the automation system, and working with promoters! RIYL: Bright Eyes, Daft Punk, Faye Webster, Kaytranada, James Blake
Major: Architectural Engineering
Instagram: @colekincart
Email: business.wiit@iit.edu
PROGRAM DIRECTOR

Anthony Dugan
As program director, I assist new DJs in starting their shows as well as schedule the automation for each day. In my free-time, I enjoy reading fantasy, painting, and fly fishing too!
Email: program.wiit@iit.edu
PUBLICITY DIRECTOR

Amelia Moseman
Email: publicity.wiit@iit.edu
MUSIC DIRECTOR
Genna Gaitan
Email: md.wiit@iit.edu
ASSISTANT MUSIC DIRECTOR
Mathiew Doyle
Personal interests : IIT Swim and Dive, Scootering, not doing homework
Favorite bands : Wilco, Ween, Black Flag, Chief Keef, Zack Fox, Steely Dan
Instagram: @mathiewd0yle
Personal email: mathiew.j.doyle@gmail.com
Email: md.wiit@iit.edu
EVENTS DIRECTOR
Jackson Peters

Email: events.wiit@iit.edu

TECHNICAL DIRECTOR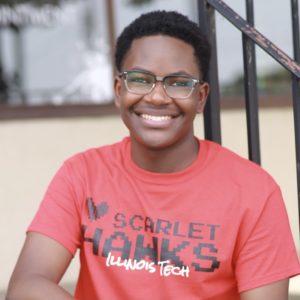 Isaiah Mays
Hi there! I'm a second year student hailing from St. Louis, Missouri, and I am the current Technical Director. My responsibilities include training new DJs, making necessary repairs to our equipment, and leading our technical team. If you're interesting in anything tech related, don't hesitate to reach out!
Major: Aerospace Engineering
Instagram: maysonnaise924
Hawk Email: imays@hawk.iit.edu
Email: atd.wiit@iit.edu
ASSISTANT TECHNICAL DIRECTOR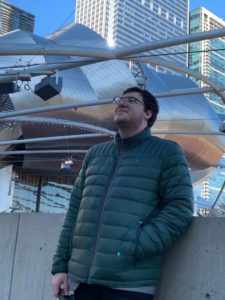 Aleksander Myaris
Hello! My name is Aleks and I am an undergraduate student here at IIT, pursuing Bachelor of Science in Chemistry. As Assistant Technical Director, I help with technical site of the station, teach future DJ on operating the station, and learn about the inner-workings of the studio. I am also a host of my own radio show "Space Dust Collectors," where I showcase genres and artists that many listeners might be unfamiliar with.
amyaris@hawk.iit.edu
Email: atd.wiit@iit.edu
HISTORIAN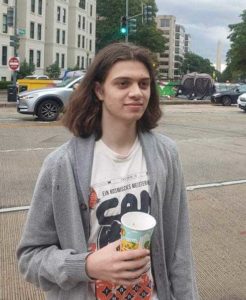 Jackson Dooley
Email: historian.wiit@iit.edu
FACULTY ADVISOR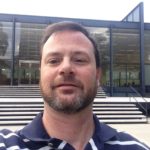 Eric Breese
Email: ebreese@iit.edu
ASSISTANT STATION MANAGER
This could be YOU!!
If you are interested, please email the Station Manager