@mantha.maee
Current Joys is the indie grunge band that you want to scream to. And cry to. I recall feeling the most main character listening to Blondie walking the streets of Chicago in the dead of winter or blasting Kids with my friends in LA as we cruise down PCH. This was a show I was super excited for because Current Joys, to me, was fuzz of warm colors — yellow, brown, red — whooshing around my head as I played the tracks. I had no image of the band in the slightest. 
Current Joy's album 'Voyager' was released in May, 2021 and their covid era album did not disappoint. I knew the tour to follow would be something special. The show had a wide range, and I mean wide range of their style embedded throughout. I expected the toned down guitar based tunes to be the primary theme of the show, and  featured tracks from 'Voyager' were just that. Rebecca, Money Making Machine, and American Honey were a few of my favorites. I will say, this part of the show highlighted the repetitive and non-experimental nature of the recent album. Some of their older EP's, I have found, are much more synth driven experimental alternative. Lead singer Nick Rattigan seems to have lost some of his raspy indie vocals, which is the reason I came to love the band, so I was a bit disappointed to even see that Kids had more of an upbeat, lighter aura than the original track. Valid, considering the 7 year gap between the release of that song and this gig, but still…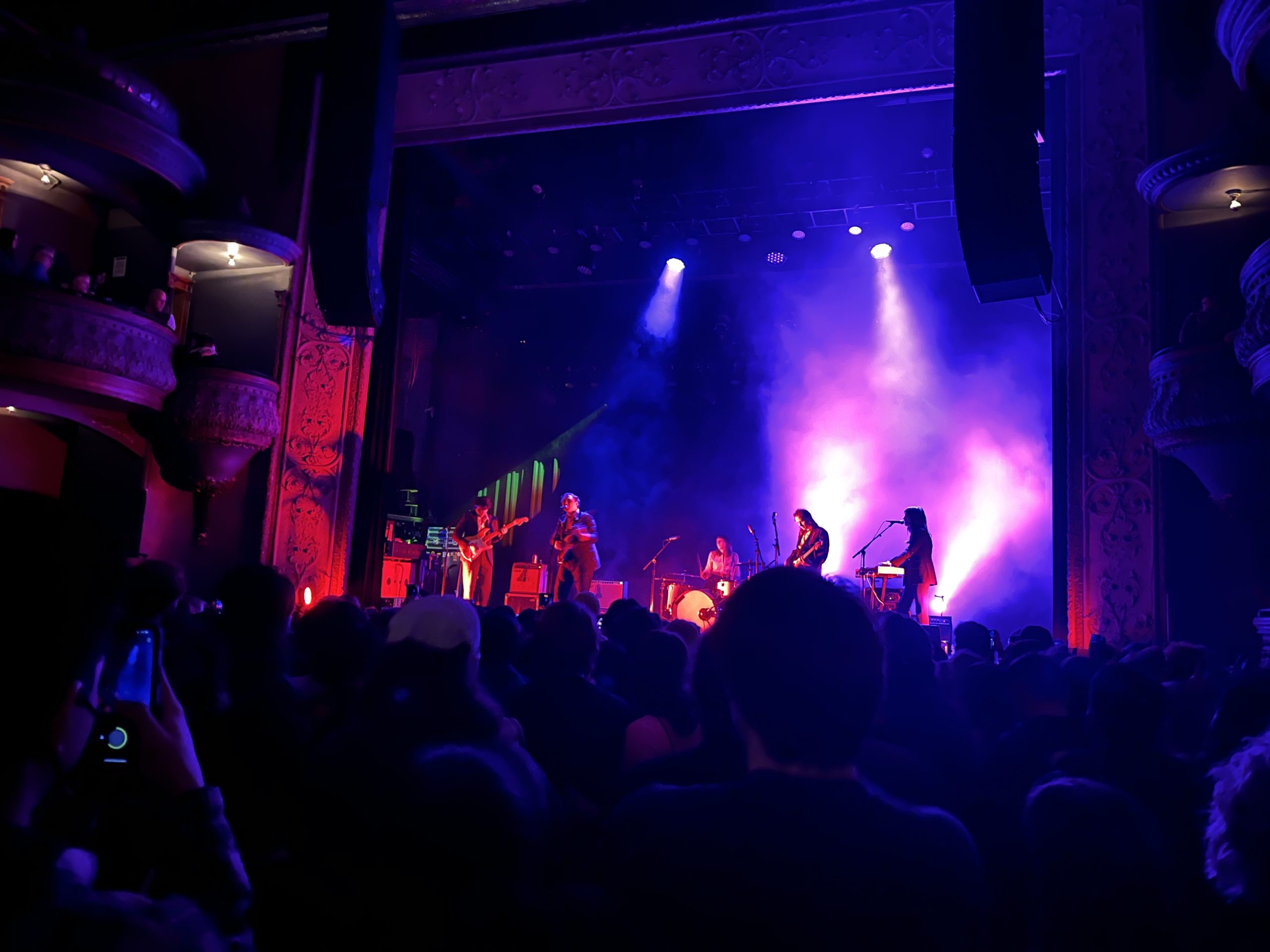 Now, there were some parts of the concert that I got the full on concert feelies for. They featured two of crowd favorites Blondie and New Flesh from the 2013 Wild Heart album, which both created an incredible energy in the room. Just the dandiest of dance happening. There's something about when the stage lighting perfectly matches the colors in your head associated with a song, and when the synth started and the room went red, I knew Blondie was coming. I had such a bittersweet feeling after these two tracks specifically, which concert goer's who favor one album/era from a band know all too well. 
As a general conclusion, I love Current Joy's discography as a collective, and they put on a great show, but I shake the feeling that the best years are behind them. I say this, primarily, because the one new track played was a country song, far from their original aforementioned sound. I appreciate a band with willingness to experiment, but I think their strength is in the alt world.
That said, the energy is the room was excellent and I had a great time. Certainly eager to see what's in store for the band!