@colekincart
Big Thief's enchanting, yet nostalgic sound attributed to them finding massive critical acclaim with their 2022 album "Dragon New Warm Mountain I Believe in You," and the energy found on that record translated beautifully into their live shows. Despite this being my third outing at one of their performances, their concert at the Jefferson Theatre stands far above the rest. From the hauntingly beautiful vocals to the intricate guitar melodies (thanks Buck!), every moment was a testament to the band's raw and emotional sound. The night was filled with energy, passion, and surprises which led to a truly intimate experience for the audience. An experience in which the band truly felt connected with each fan in attendance.
Prior to the show starting, I reflected on the previous sets I have seen from Big Thief. I first saw their performance at the Pitchfork Music Festival in 2021, and then a few months later at the Riviera Theatre. At first, their sporadic set-lists and seemingly disorganized show was off-putting. However this aspect began to grow on me. The way they can show a different side of themselves while maintaining their sound and energy is special. The multifaceted range of Big Thief's live shows adds another dimension to their music.
As the band worked their way through their setlist, their momentum slowly built up into a palpable energy that reverberated throughout the entire room. Each transition between songs saw no dip in life from the crowd nor the performers. This left me feeling a sort of anticipation and awe that was noticeably different from what I felt at their previous shows. From the captivating guitar on of their unreleased tracks "Words" to the soaring chorus on "Simulation Storm," Big Thief truly conducted a masterclass in musical storytelling.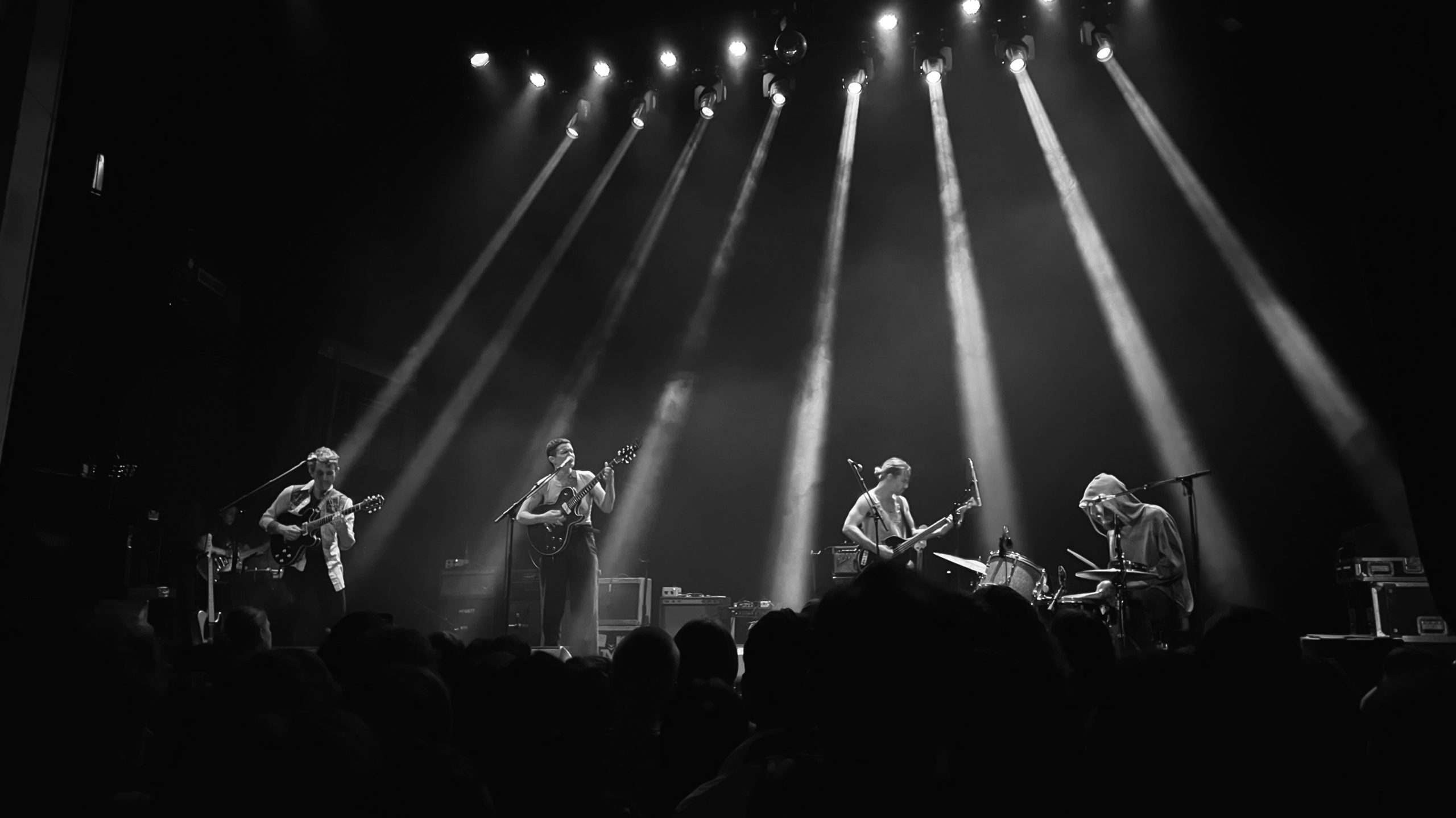 It's no secret that Big Thief has some of the most dedicated and passionate fans in the music industry, and despite being treated to a double studio album just a little over a year ago, their fans still hunger for more. Thus, the roar of the audience didn't miss a beat when Big Thief played some of their unreleased tracks. The audience knew each and every one of them, which is a testament not only to the hold this band has on them, but their dedication as well. If I walked out of that theater with anything, it was a desire to take the plunge into the YouTube void to hear all these great gems once again.
After the show, I turned to my friend and told them my two main goals in attending this show: First, to witness lead vocalist Adrianne Lenker perform "Change," and second, to see the band let loose while performing "Spud Infinity," complete with a wicked jaw harp solo. Needless to say, I went home satisfied on both fronts. Big Thief flawlessly delivered a special experience that everyone in the Jefferson Theater will never forget.
You can watch Big Thief perform their latest unreleased track on the Colbert Show, here. And make sure to listen to their 2022 masterclass "Dragon New Warm Mountain I Believe in You" as well as their previous work on your streaming service of choice.