@amelia.moseman @genna__gee 
Dr. Dog was absolutely everything. They had the light production, they had the stage presence, and they certainly had the perfect setlist. The Philly native band performed at Metra which held an impressive amount of people. In fact, the crowd held a wide range of ages which goes to show you how many people love Dr. Dog. Before the lights turned on for them though, Toth provided an energetic set that featured an awesome fit and his spirited trumpet playing. One song we really enjoyed was Copilot. He matched the vibe of Dr. Dog so well and got the crowd riled up for the big show. Definitely an artist to keep an eye on.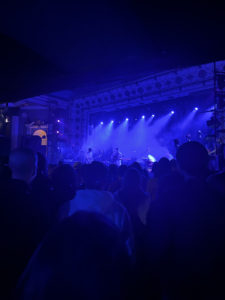 From the get-go, Dr. Dog created a live piece of art right in front of our eyes. Not only was their stage bright, their performance was as well. Lead vocalists Toby Leaman and Scott McMicken did a wonderful job sharing the responsibility of leading the setlist. Their voices possessed different characteristics yet they fit together like a puzzle and kept the audience on their feet. The older lady in front of us was so moved that she repeatedly jumped up and down, flailing her arms and swinging her hips like no tomorrow. She even turned around to make us dance with her! It was quite an entertaining night.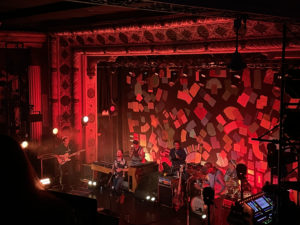 Dr. Dog performed an outstanding hour and a half set, playing some of their older songs as well as their most popular song (thanks to TikTok), Where'd All The Time Go. To go with their setlist, they had by far the best light production we have ever seen. It was a mixture of blues, whites, and even reds throughout the night and it couldn't have been a better choice.
We had forgotten how old Dr. Dog is (no offense, just an observation). Any one of the band members could have been one of our high school teachers. That vibe made their music more enjoyable though- there was an element of nostalgia that added to the impact of their music.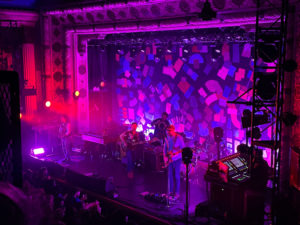 We walked out of the venue fully satisfied and had to take some time to process the wonders we just witnessed. Dr. Dog has remained a fan favorite from the early 2000's to now and this concert showed just that. Stream their newest single "Here Comes the Hotstepper" on all platforms!