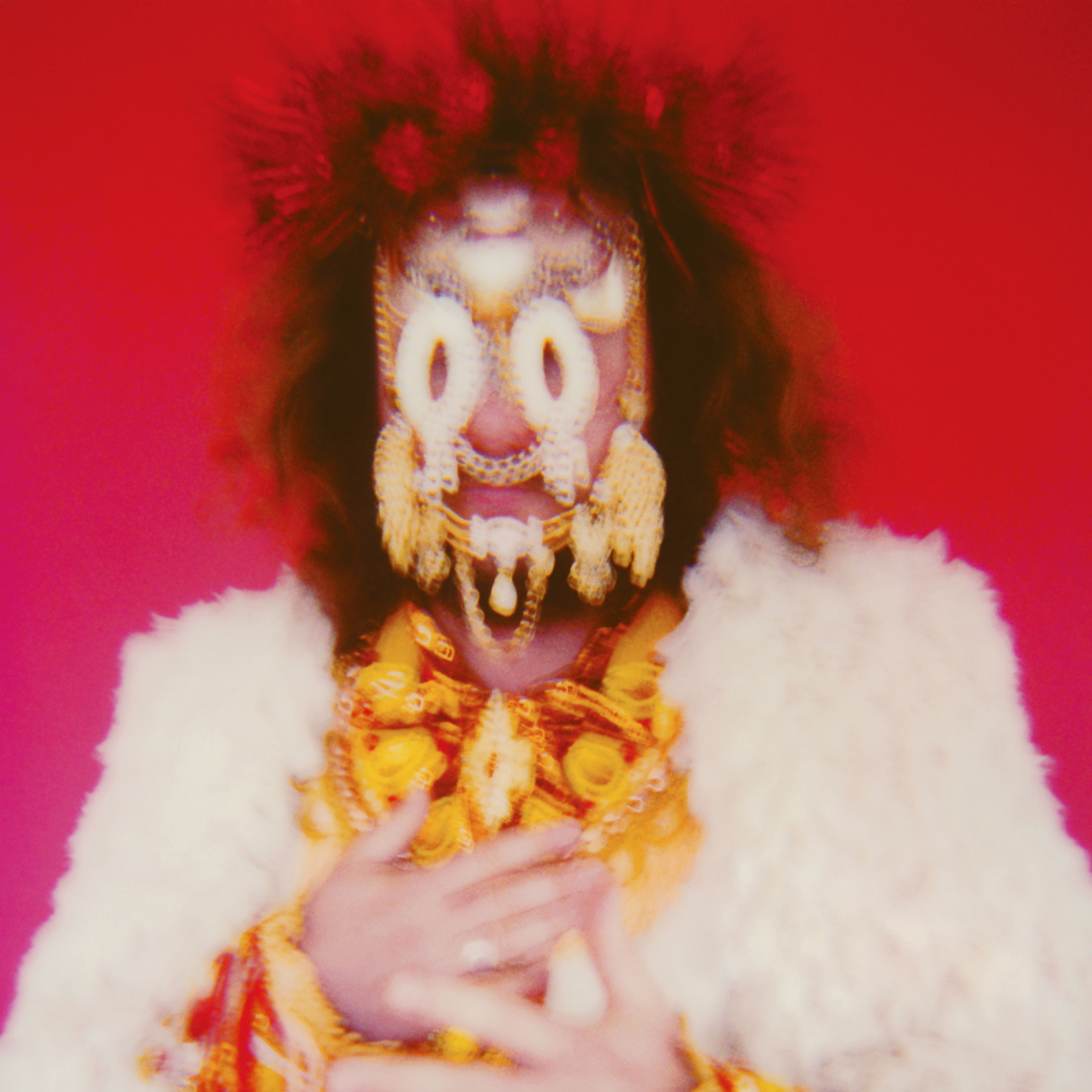 In more ways than one, the roots of the newest solo
album from My Morning Jacket frontman Jim James can be traced back to
2008. That year, his pioneering southern psych rock band released their
most adventurous album to date, the R&B-influenced "Evil Urges".
Having just found broad international acclaim with their previous album,
the instant indie rock classic "Z", the band debuted "Evil Urges" to a
public that perhaps wasn't quite ready for such a dramatic shift in
style. 2011's follow-up, "Circuital", was considered an intentional
return to form for My Morning Jacket, but James's interest in exploring
grooves outside the broad spectrum of rock was privately still strong.
In early 2013, the deeply spiritual singer recorded
his first full-length solo album, "Regions of Light and Sound of God", a
reflection both of a personal philosophy drawing from multiple
religions and a musical atmosphere at the time that was very receptive
to neo-hippie exultation (see: Edward Sharpe and the Magnetic Zeros, The
Mowgli's, and others who rose to prominence in that period). Barack
Obama had recently been elected for a second term, the specter of the
Tea Party seemed to be diminishing, and the sudden rise of the Islamic
State was yet to come. While these may seem to be incongruous topics,
they hold great relevance in an examination of James's work, which has
responded clearly to his mindset over the last decade and a half of
professional performance. "Regions of Light and Sound of God" was a
40-minute exploration of pseudo-religious feelings and ruminations on
the potential of mankind, instrumented in an ethereal fashion to match.
Three years on, the social climate of the United
States is very different. As a result, the latest solo album from James
is very different as well. "Eternally Even", which hit stores on Friday,
November 4, is more immediate and vital than the album which preceded
it both in music and in lyrics. Analog synths, clean bass guitar tones,
and intimately rendered drums wash over melodies which confront more
earthly subject matter than James's first solo LP, touching on topics of
disillusionment and division among mankind. The album never turns
explicitly cynical (even the tellingly titled "Same Old Lie", perhaps
James's most overtly political track to date, ends with the optimistic
lines "they say we can't live together but we know that's a lie / 'cause
we know it in our heart we can make it if we try"), but it presents a
grittier, more grounded vision of human relationships than on "Regions
of Light and Sound of God".
In addition to marking a shift in emotional tone,
"Eternally Even" more clearly demonstrates James's ongoing infatuation
with R&B, soul, and blues than anything since "Evil Urges". The
majority of the compositions on the album are danceable in the slow,
smooth way that evokes scenes of smoke-filled lounges in the
velvet-cushioned '70s. The psychedelic synth and drum production, on the
other hand, is reminiscent of Tame Impala and even has echoes of My
Morning Jacket themselves, blending Memphis and California without
coming off as forced. Where 2008's critically controversial "Evil Urges"
was an experiment in stadium-size neo-soul, "Eternally Even" is a
measured cutaway of a more traditional, smaller-scale sound. James keeps
his voice low and rumbling, rarely reaching his upper register, which
is perhaps the only major shared element that this release has with  James's
earlier solo work. It's territory at once novel and familiar for the
singer, who has the financial comfort to take risks and explore his
interests to their fullest extent. And though "Eternally Even" won't
likely appear on any year-end lists, it's a strong album and a clear
demonstration of James's current picture of the world.
6.7/10
-Soren Spicknall