On West Randolph Street you can find House of Vans Chicago the home of creativity and Vans House Parties.
For Music
This summer House of Vans has put together an electric lineup of artists curating nights for free. You can RSVP for free on the Vans website about a week before each event. The likes of Anderson.Paak, The Rapture, and Converge have concerts still to come not to mention a surprise special guest headliner lined up for August 17th. Past parties have headlined Vince Staples, Julien Baker, The Breeders and more.
For Free
These parties are more than free, the house offers free House of Vans shirts and a chance at a free pair of custom Vans. Before each event codes for free Vans are hidden around the house, when doors open there's always a mad dash to find the codes. It's a sight similar to Easter Sunday as friends and enemies are made while searching. For hints to where the codes are you can follow @HouseofVans on Instagram and turn on story notification.
For Foodies
The house enlists the help of food trucks every week to provide tasty foods to complement great music. If that's not enough there's more than enough drinks to guarantee a fun night.
For Creativity
Each night the venue transforms as a different art covers the walls. For younger generations it's definitely an interactive and postable experience. Keep an eye on that poster it might disappear by the party's end.
For Chicago
House of Vans has only a handful of locations and pop-ups around the world. Only two cities in the U.S. carry this honor the other being in Brooklyn. Since opening in 2017 House of Vans Chicago has been inspiring creativity and creating a close community. For more information on House of Vans Chicago you can visit the website here and find more articles on House of Vans from us here.
House of Vans Chicago 113 N Elizabeth St, Chicago, IL 60607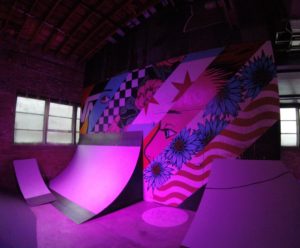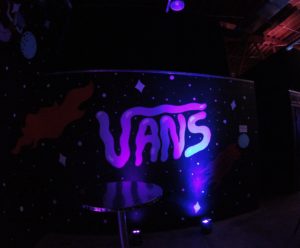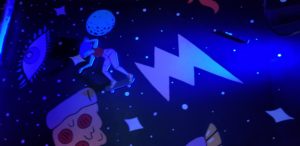 Stay Tuned: Instagram:wiitchicago Facebook: wiit889 Twitter: wiitchicago