A night to remember as House of Vans hosts Anderson.Paak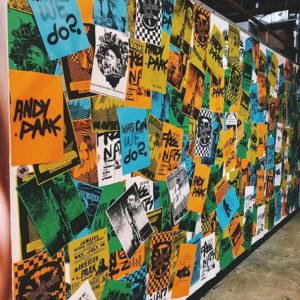 Before anyone graced the House of Vans stage art installations by Dewey Saunders greeted guests. Orange, blue, green, and yellow posters screamed take me home a put me on your wall and many concert-goers obliged. House of Vans itself is a piece of art the building also serves as an indoor skatepark with a very DIY aesthetic. For every show the building transforms into a concert venue. This night the house offered a blue and purple House of Vans shirt which were all gone before the opener even took the stage. The crown jewel of this show, Dewey Saunders greenhouse drumkit installation, drew amateur photographers and selfie-takers all night long. You can check out some of the photos here #HouseofVans.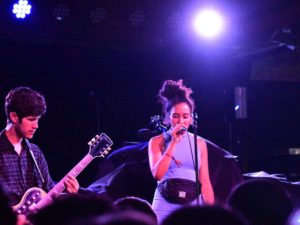 As climate activists enjoyed recycling friendly canned water the first performer self-proclaimed music reject Kadhja Bonet took the stage. Fans welcomed the vibes and developed a false sense of security. Following her performance the show heated up.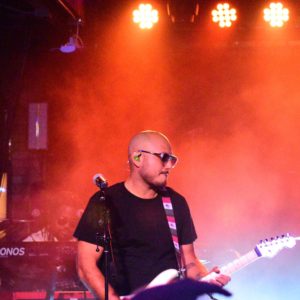 Before the Free Nationals performance Anderson.Paak came out to greet the crowd and ask for their support towelcome the Free Nationals. The Free Nationals set arguably was just a well-received as Anderson.Paaks. From the time they took the stage hands were up and they stayed up until the end of the show. By the end of the set the crowd  divided down the middle half with their hands in the air singing every word the other half doing the same but in a moshpit of flying bodies. House of Vans is truly an experience for everyone.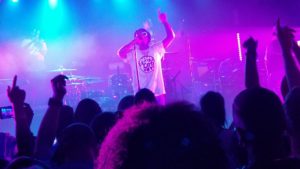 By the time Anderson.Paak took the stage the crowd united becoming one body. More than heard the music could be felt. I took this time to grab a taco a the food truck while everyone was distracted and possibly a poster or two. Anderson.Paak truly connected with the crowd walking through it as he performed giving everyone a chance to truly see him, yes he's shorter in person. Coming down from the stage disappearing into the crowd and reemerging at the other end. Anderson.Paak gratified the house with multiple encores it was impossible to leave unsatisfied with his performance.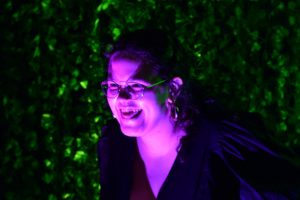 For More on House of Vans Click Here
Stay Tuned: Instagram:WiitChicago Facebook: Wiit889 Twitter: WiitChicago